Our libraries are open to all staff and students on placement with the Trust. Members are welcome to use any of our four libraries (Caludon Centre, St Michael's, Manor Court and Brooklands). For users that prefer to access our services from home or workplace, we offer a wide range of electronic resources.

Please take a few minutes to watch our Library Induction video for an overview of the services.
---

Regular Updates on the Latest Evidence
KnowledgeShare is our targeted current awareness service. Whenever we find high impact documents in your area, we'll let you know. This would consist of summarised evidence so you will not be inundated with primary research articles.
For more information on how KnowledgeShare can be tailored to your needs and assistance getting started, email: stmichaels.library@covwarkpt.nhs.uk or click on the link below, download the registration form, then click on 'fill and sign'.
---
Book Topic Lists
Our booklists cover a range of topics, from mental health disorders to recommended reading for nurses and nursing students.
Click on the buttons below to go directly to this month's selection of book lists.
Reserve or request a book by logging into the Library Catalogue with your library membership number and password. Or email your nearest library to make a request.
---
Resilience and wellbeing ebooks
Twenty-one e-Books on resilience and wellbeing have been selected on the recommendations of KLS colleagues.
You will need an Athens username and password. Register online or contact your nearest library for help .
---
We aim to bring the Library and Knowledge Service to the workplace of all staff throughout the Trust, providing a flexible service tailored to your needs. By doing so, we provide support and training to help staff access information and research for work, education, personal development, research and training.
OpenAthens is an authentication system that acts as a key to unlock access to resources for eligible health and care staff.
An NHS OpenAthens account gives access from any device, to NHS-funded:
online books
journals
databases
evidence sources
e-learning.
This includes resources purchased nationally for all staff and any additional resources purchased locally by employer organisations.
Access is available 24 hours a day, 7 days a week.
Once you have an account, the best place to start your search is the NHS Knowledge and Library Hub. This gives you a single place to start your search across a range of resources for your work, professional development, study and research.
The Hub includes all national and local NHS content, allows in-depth database searching, gives access to clinical decision-making tools and other online resources, all in one place.
---

Get One Click Access to Full-Text Articles by using the tools below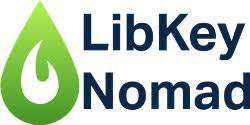 LibKey.io allows you to search for an article by DOI or PubMed ID (PMID), delivering one-click full text access to our subscribed or Open Access content.
LibKey Nomad is a browser extension available in Google Chrome, Firefox, Edge, Brave, and Vivaldi, that allows you to easily link to the full text of scholarly articles. It works even when you are using non-Library subscribed tools like PubMed to search for information.
Google Scholar can be used to search for scholarly information online, including articles, books, conference papers, theses, grey literature and official reports.
Linking our Library and Knowledge service to Google Scholar will ensure that you get access to any full text that we subscribe to.
---
You can contact us at….
---